AFTD Recognizes Volunteers at Second Volunteer Appreciation Dinner
For the first time since 2019, AFTD welcomed new and returning volunteers to its annual Volunteer Appreciation Dinner on April 7 in Baltimore, thanking those who have continued their efforts to advance AFTD's mission despite unprecedented challenges over the last two years.
The event included remarks from Senior Director of Programs Sharon Denny, who shared several highlights of the Volunteer Program from the past year, including:
7 volunteers living with an FTD diagnosis served on AFTD's Persons with FTD Advisory Council
14 volunteer leaders served as Ambassadors, acting as local AFTD representatives in their communities and raising awareness through professional outreach and speaking engagements
18 people served on AFTD's Board of Directors, providing leadership for the organization through a time of significant growth and change
69 people served as advisors – professionals who volunteer their time on AFTD's Medical Advisory Council, the Partners in FTD Care Committee, on scientific review boards and as grant reviewers, among other activities
101 support group volunteers ran 79 FTD support groups, showing remarkable determination and resilience in adapting to virtual meetings and extending critical support to care partners and caregivers
45 volunteers served as Food for Thought liaisons or orientation facilitators, hosted virtual Meet & Greets, provided Zoom support, or offered speaking engagements or presentations to raise awareness
A record number of volunteers leveraged virtual outreach and engagement to host or participate in 608 grassroots fundraising events
In all, from July 2020 to June 2021 the number of active volunteers increased more than 14% over the year before, despite the pandemic. AFTD is grateful for all our hard-working volunteers!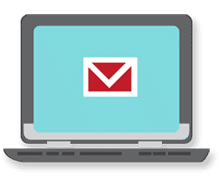 Sign up now and stay on top of the latest with our newsletter, event alerts, and more…