AFTD CEO Discusses FTD and ALS at 2022 Target ALS Annual Meeting
AFTD CEO Susan L-J Dickinson, MSGC, talked about FTD and its connection to ALS during an interview conducted at the 2022 Target ALS Annual Meeting, held May 3-5 in Cambridge, Massachusetts.
During the conversation with Target ALS Director of Communications Steve Schonberg, available to watch on the Target ALS YouTube channel, Dickinson defines FTD and explains how it differs from Alzheimer's disease.
She also notes the links between FTD and ALS: "Half of people with FTD shares the same exact pathology as those with ALS," she said, "and the most common genetic mutation that causes familial FTD is the most common genetic variation that causes familial ALS.
"There's a growing understanding or belief that ALS and FTD are actually in many ways the same disease, along the same spectrum," she added, the difference being that each disease targets a different area of the nervous system (the frontal and temporal lobes of the brain in FTD, and motor neurons in ALS).
May is ALS Awareness Month. Due to the overlapping pathology of FTD and ALS, researchers believe that scientific breakthroughs for either disease — including the discovery of a biomarker or the development of an effective treatment — may be applicable to both.
Click here to learn more about ALS and FTD.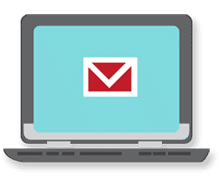 Sign up now and stay on top of the latest with our newsletter, event alerts, and more…