AFTD Board Member Kristin Holloway Discusses FTD Research Fund in "San Francisco Business Times"
AFTD Board of Directors member Kristin Holloway and her husband, Lee Holloway, were featured in a May 28 article published in the San Francisco Business Times .
Lee Holloway, one of three founders of the website security and performance company Cloudflare, was diagnosed with behavioral variant FTD in 2017 at age 36. The article captures the couple's story, Lee's journey to an FTD diagnosis, and the changes FTD brought for their young family. It chronicles Kristin and the Holloway family's approach to managing Lee's care, and her growing collaboration with AFTD.
After attending AFTD's Education Conference in 2018, Holloway began to take a more active role in supporting FTD research initiatives. She joined the AFTD Board in 2020; in April 2021, AFTD announced the creation of The Holloway Family Fund, which aims to drive basic, clinical, and translational research while accelerating the path towards effective FTD treatments and cures.
In honor of Lee's legacy, the Fund has donated $2 million since 2020, and plans to donate a total of $10 million over ten years. This will support initiatives such as a postdoctoral fellowship program and an annual research summit, with an inaugural event envisioned for early 2022.
"We're hoping to drive more awareness of the disease and get more researchers involved, so they can hear from others with an FTD diagnosis, really build this community and provide better treatments and, eventually, a cure," Holloway said in the article.
The piece, which describes FTD in detail and highlights current research projects, also quotes AFTD's CEO, Susan Dickinson, and Rodney Pearlman, president of the Bluefield Project to Cure FTD.
To learn more about The Holloway Family Fund, click here.
Read the full San Francisco Business Times article here.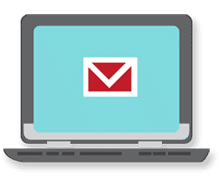 Sign up now and stay on top of the latest with our newsletter, event alerts, and more…