AFTD/ADDF Grantees to Study Potential FTD Treatments and Biomarkers
AFTD grants support scientists as they conduct vital research into advancing our understanding of FTD. Several newly awarded grants are driving hope for a future where FTD can be detected earlier in the disease process and effectively treated.
Launched in 2016 in partnership with the Alzheimer's Drug Discovery Foundation (ADDF), the Treat FTD Fund supports early-stage clinical trials of new and repurposed drugs to disrupt the progression of FTD or provide relief from FTD symptoms. In recent months, Treat FTD Fund awards have gone to Simon Ducharme, MD; Paul Edison, MD; and Wave Life Sciences.
Dr. Ducharme (above left), an associate professor in the department of psychiatry at McGill University in Montréal, will evaluate nabilone, a drug that targets the brain's endocannabinoid system, a chemical signaling pathway linked to neuroinflammation and other neurodegenerative processes, as a symptomatic treatment in FTD. Nabilone has shown some benefit in the treatment of behavioral symptoms in Alzheimer's disease, but Dr. Ducharme's project will be its first clinical trial in FTD.
A senior clinical lecturer at Imperial College London and an honorary professor at Cardiff University in Wales, Dr. Edison will conduct a multisite international Phase 2 clinical trial of semaglutide, a drug already approved for the treatment of type 2 diabetes. In the brain, semaglutide and related drugs reduce inflammation, decrease levels of the FTD-associated protein tau, and improve communication between brain cells, all of which could slow or halt neurodegeneration.
As part of its FOCUS-C9 clinical trial, Wave Life Sciences, a biotechnology company located in Cambridge, Massachusetts, will evaluate a new drug (WVE-004) as a potential treatment for FTD and ALS cases associated with a mutation in the gene C9orf72, the most common genetic cause of FTD. WVE-004 blocks the production of dipeptide repeat proteins that result from a C9orf72 mutation. The FOCUS-C9 trial is novel in that it is a "basket" trial, meaning that it will assess WVE-004's effects in persons who have different diseases associated with C9orf72 – specifically, FTD, ALS, or ALS with FTD.
AFTD is also pleased to announce an award through ADDF's Diagnostics Accelerator initiative to Qinwen Mao, PhD (above right), a professor at the University of Utah School of Medicine. The Diagnostics Accelerator – a funding initiative whose partners include AFTD, Bill Gates, and other funders – seeks to address the urgent need for FTD biomarkers. A biomarker that could differentiate tau-associated FTD from TDP-43–associated FTD could expedite clinical trials by enabling researchers to match participants to tau-specific or TDP-43–specific drugs. Dr. Mao has identified a monoclonal antibody that is highly specific for the pathological form of TDP-43 found in FTD, and will use her Diagnostics Accelerator funding to develop an assay that can be used to detect TDP-43 in blood.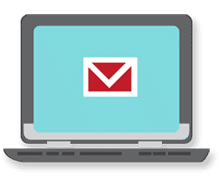 Sign up now and stay on top of the latest with our newsletter, event alerts, and more…