AFTD, ADDF Announce Major Funding for FTD Research
In partnership with the Alzheimer's Drug Discovery Foundation (ADDF), AFTD announced on November 21 a major research award to the Bluefield Project to Cure FTD, in order to accelerate the development of biomarkers to better identify and diagnose the disease.
The award is the first FTD-related investment through the $50 million Diagnostics Accelerator program, an ADDF research initiative dedicated to the development of diagnostics tests and biomarkers to detect Alzheimer's disease and related dementias. The Bluefield Project will receive $1.2 million to validate an exploratory blood test to determine the optimal time to begin potential treatment for individuals at risk for FTD caused by a genetic mutation.
AFTD joined the Diagnostics Accelerator initiative in January 2019 with a $2.5 million investment. That investment was matched by the Diagnostics Accelerator, resulting in up to $5 million dedicated to FTD research.
The Diagnostics Accelerator launched in 2018; this exciting initiative now sees AFTD partnering in funding dementia research with Bill Gates, Jeff Bezos ADDF co-founder Leonard A. Lauder and other philanthropists.
Click here to read more about the funding announcement.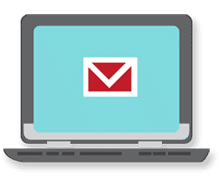 Sign up now and stay on top of the latest with our newsletter, event alerts, and more…