Advocate Talks About Experience with Isolation and FTD in the LGBTQIA+ Community  
Dementia advocate Patrick Ettenes recently shared his experience with FTD with the Times of Malta, and underscored the need for better support for people with dementia in the LGBTQIA+ community.  
Ettenes, who was diagnosed eight years ago at the age of 31, is one of the youngest people to be diagnosed with a form of early-onset dementia in the UK. Ettenes' father was also diagnosed with dementia, he shared.  
The initial onset of symptoms came at a difficult period of Ettenes' life when he was ending an abusive relationship.  
"I had a nervous breakdown, which left me having to learn how to walk, talk and function again," Ettenes said. "By that time, I had been living with HIV for over 10 years and had recovered from substance abuse."  
The experience of having FTD was especially isolating for Ettenes, who often had little in common with members of dementia support groups he attended. He was often the only member of the LGBTQIA+ community present. 
"Being gay added another layer of the struggles I faced with my diagnosis," Ettenes shared. "I am proud of who I am an that I am part of the LGBTIQ community, but what many of us don't see is how lonely it can also be. As vibrant and beautiful the community is, there is also a lot of hurt." 
Ettenes advocates for improvements to the dementia care system in the UK to enhance its ability to care for people in the LGBTQIA+ community and emphasized that it can fall quite short for some.  
"In England, a trans woman who went into a care home was 're-transitioned' as a male because of her family. This person was so hurt… we can't let this happen again," Ettenes shared.  
Christian Vella, a PhD candidate currently researching ways to enhance care services for the LGBTQIA+ community, says that many people are "hidden or scared," but that there are ways care providers can address this.  
Long-term care facilities, for example, can make their environment more welcoming.  
"When one looks up elderly homes, they always see pictures of older heterosexual couples, or posters of straight, white individuals. We can change this by including pictures of two women or two men, showing that all are accepted," Vella suggests.  
It is also beneficial for facilities to adjust their staff training to increase awareness in their workforce. 
"Never assume; always ask a person to tell you what their preferred pronoun is," Vella adds. "Additionally, also ask them whether they have a partner, or to indicate the person they trust, as they might not be close to their relatives." 
FTD can be an isolating experience, but you don't have to go through it alone; if you're looking for help finding support groups, have questions about getting diagnosed, or simply need to talk to somebody who understands what you're going through, call the AFTD HelpLine at 1-866-507-7222, or email info@theaftd.org.  
You can find additional resources for finding nearby support options on AFTD's website.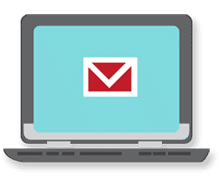 Sign up now and stay on top of the latest with our newsletter, event alerts, and more…