Advocacy Update: AFTD Offers Comments at NAPA Meeting
As part of AFTD's advocacy efforts, Advocacy Manager Matt Sharp virtually attended the National Alzheimer's Project Act (NAPA) Advisory Council quarterly meeting last Monday, October 24. NAPA was formed by the federal government to address the needs of people with a dementia diagnosis and provide recommendations for the National Plan on a yearly basis. At the meeting, Matt submitted comments regarding the FTD perspective on long-term support services and end-of-life care for people with dementia from AFTD Ambassadors Melissa Fisher and Dawn Ducca.
Melissa shared the repeated difficulties she faced trying to find care for her father, who was diagnosed with bvFTD. Many facilities wouldn't accept Melissa's father or lacked sufficient knowledge of FTD to properly care for him.
"When I visited the long-term care facility before he was placed, I brought FTD educational materials and offered my help in training the care team," Melissa wrote. "The facility educator blew me off saying they knew all about FTD and were trained in it. I didn't believe her, but she refused my offer. I also looked around and realized that several of their security gates were broken and the keypads were visible to the residents, and I knew that my dad would quickly figure them out – which he did, escaping on two occasions early on."
Dawn endured similar difficulties when trying to find care for her husband, Jim. She told the council that not only do facilities need to be better prepared for people with FTD, but they should also be equipped to handle younger residents because many people are diagnosed under the age of 60.
"Hospice acceptance guidelines should also be more flexible," Dawn wrote. "Jim did not qualify for hospice until he stopped walking, two months before his death, despite me performing all his Activities of Daily Living for him."
By sharing their lived experiences with the NAPA Council, Melissa and Dawn helped federal policymakers better understand the unique needs of families affected by FTD.
In addition, Matt also shared information with the Council on AFTD's Well-Being in FTD Pilot Grant program. The grant program supports research to improve the well-being of persons diagnosed with FTD, their families, and care partners, and to improve access to equitable, high-quality diagnosis, care, support, and research participation options.
Matt reflected on the importance of this meeting, saying, "Long-term services and supports are particularly challenging for FTD. Being able to share two FTD experiences for policymakers to consider will benefit our community."
The next NAPA Council meeting is scheduled for January 23-24 and will be held virtually. Matt will share the topic once it is available so that our community can consider submitting comments.
To learn more about the NAPA Council, click here.
To read Melissa's comments, click here.
To read Dawn's comments, click here.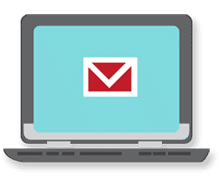 Sign up now and stay on top of the latest with our newsletter, event alerts, and more…