Advancing Hope #89: Study Investigating Potential Oral Medication for FTD Caused by C9orf72 Genetic Mutations
Participate in FTD Research
AFTD does not "endorse" or "approve" any study or take funding to publicize research opportunities. We provide information and encourage you to consider whether this study seeking participants is a good fit for you.
This week we are highlighting a study investigating a potential oral medication for people with FTD caused by C9orf72 genetic mutations. C9orf72 is the most common gene associated with both genetic FTD as well as amyotrophic lateral sclerosis (ALS).
The company Transposon Therapeutics is testing TPN-101 as a new experimental drug for FTD caused by mutations in the C9orf72 gene. Brain nerve cells in patients with FTD due to a mutation in the C9orf72 gene produce harmful DNA, RNA, and proteins. These products cause the cells to become inflamed and damaged, leading to the symptoms of FTD. The purpose of the study is to learn whether TPN-101 can reduce the damage to nerve cells and improve the symptoms of patients with FTD, when compared with a placebo. Click here for more information: TPN-101
Learn how to get involved in this study by visiting the Studies Seeking Participants page on our website.
Click here to access the full issue of Help & Hope #89.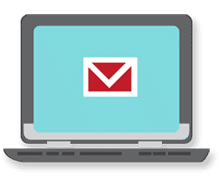 Sign up now and stay on top of the latest with our newsletter, event alerts, and more…