Advancing Hope #89: Novel In Vivo Synaptic Imaging in Behavioral Variant FTD (bvFTD)
AFTD does not "endorse" or "approve" any study or take funding to publicize research opportunities. We provide information and encourage you to consider whether this study seeking participants is a good fit for you. 
Novel In Vivo Synaptic Imaging in Behavioral Variant FTD (bvFTD)
Yale University School of Medicine and Yale New Haven Hospital are conducting a neuroimaging study. This study will help researchers better understand bvFTD and may lead to a new biomarker that could help detect and diagnose bvFTD earlier.
WHO: People with bvFTD, ages 40-85.
WHAT: Participation involves one phone screening and at least 3 in-person visits. Study procedures will include: A screening appointment, a magnetic resonance imaging (MRI) scanning session, and up to three Positron Emission Tomography (PET) scanning sessions.
WHEN: Flexible with your schedule, but most weekdays for visits. Phone screenings can occur any weekday.
WHERE: Yale University PET Center (801 Howard Avenue, New Haven) for screening and PET scan. Anlyan Center (300 Cedar Street, New Haven) for MRI. Transportation arrangements can be made on a case-by-case basis.
Learn HOW to get involved in this study by visiting the Studies Seeking Participants page.
Click here to access the full issue of Help & Hope #89.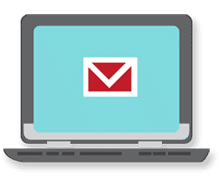 Sign up now and stay on top of the latest with our newsletter, event alerts, and more…