Advancing Hope #89: ALLFTD Observational Study is Actively Recruiting
PLEASE NOTE: A key aspect of AFTD's mission is to stimulate participation in research. We do not take funding to publicize research opportunities, and we do not "endorse" or "approve" any study. Rather, we provide you with this information and encourage you to find out more as you consider whether these opportunities might be a good fit for you.
There are many different research opportunities for people diagnosed with FTD, care partners, family members, and friends. Follow AFTD's "Studies Seeking Participants" page and consider enrolling in the FTD Disorders Registry to stay informed.
One of the most valuable ways to contribute to our understanding – and eventual treatment – of FTD is by participating in natural history studies. Natural history, or "observational," studies track the course of a disease over time to understand how it impacts a person and family over a lifetime. There are several natural history studies ongoing that aim to examine how FTD progresses and presents itself over the long term to better prepare for clinical trials.
Funded by the National Institutes of Health, ALLFTD consists of 23 site centers across the United States and Canada that enroll persons diagnosed with a variety of FTD-related disorders and syndromes as well as undiagnosed people with a family history of FTD. The study is co-directed by Dr. Bradley Boeve of the Mayo Clinic and Drs. Adam Boxer and Howard Rosen of the University of California, San Francisco (UCSF). Drs. Boeve and Rosen are members of AFTD's Medical Advisory Council.
Participation typically involves yearly in-person assessments, including procedures such as interviews and neuroimaging, at one of the ALLFTD sites. ALLFTD participation can also include help accessing genetic counseling/testing and brain donation, for those who are interested.
Click here to learn more about how to participate in the ALLFTD study.
Click here to access the full issue of Help & Hope #89.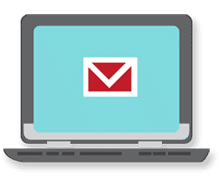 Sign up now and stay on top of the latest with our newsletter, event alerts, and more…