Advancing Hope #88: Clinical Trial Opportunities for Familial FTD
Opportunities to participate in FTD research are more diverse and abundant than ever before. Decades of scientific progress and investment have moved the needle forward, with many new ideas for medications and therapies being actively tested in clinical trials. These therapies are still experimental – we cannot know if and how much they will help until after the trials are completed. However, the key ingredient to advancing the science is finding volunteers who can participate. Here, we share more information so that you – the community of those affected by FTD – can ask the right questions and decide whether participation may be right for you.
Clinical trials are research studies designed to determine the safety and effectiveness of new medical interventions (drugs, treatments, medical devices, etc.). They are the primary way that researchers find out if a new treatment is safe and effective. Clinical trials each follow a specific protocol, but they differ in terms of who is eligible, how long the study will last, what procedures the study entails, and other factors.
Choosing whether to participate in a clinical trial is a big decision. For some studies for people with specific FTD genetic variants, you may not be eligible for future studies once you participate, so it is important to learn about all of your research participation options before making a decision. Some questions to ask when you're considering participating in research:
What is the purpose of the study?
What are the potential risks and benefits of participation?
How will my identifying information and privacy be protected?
Will I find out results of the study?
Will I be compensated for the study? Are there any costs associated with participating?
Does everyone receive an active treatment?
How long will the study last? Will I need to travel?
What kinds of treatment, procedures, or tests are involved?
Can I drop out of the study?
Do I need a care partner to assist me if I participate?
If I experience a problem in the trial, what support will I receive during and after the trial?
Will participation in this study affect whether I can participate in other, future studies?
Is there a different trial that may be a better fit for me?
Many of the trials today are actively recruiting people with specific genetic variants, particularly in the GRN and C9orf72 genes.
The GRN gene provides instructions for making a protein called progranulin. Variants in the GRN gene lead to reduced levels of progranulin, which is involved in cell survival and regulating inflammation. People with GRN genetic variants have abnormal accumulation of a protein called TDP-43 in the brain, although the relationship between GRN variants, decreased levels of progranulin, and abnormal accumulation of TDP-43 protein is not fully understood today. Studies for people with GRN variants typically aim to increase the levels of progranulin, though they differ in the mechanisms of how this is done.
C9orf72 is the most common gene associated with hereditary FTD and ALS. The genetic change in the C9orf72 gene is typically a repeat of a DNA segment (GGGGCC). This DNA segment is usually repeated from 2 to about 24 times. For people with FTD or ALS, however, this GGGGCC segment is repeated more than 60 times. The abnormally expanded GGGGCC segment disrupts the C9orf72 gene, leading to abnormal accumulation of TDP-43 protein. Some emerging studies targeting C9orf72 variants are open to participants with FTD, ALS, and FTD-ALS.
In the future, we anticipate more studies for people with these and other genetic variants. What researchers learn from these studies will help accelerate the development of treatments for all people with FTD, including those with "sporadic" FTD, where no specific genetic variant has been identified. For research to succeed, however, studies need volunteers who are interested and eligible to participate. (For more information about genetics and FTD, including information on genetic counseling and testing to determine if you or your loved ones would be eligible to participate, please see our FTD and Genetics pages.)
FTD clinical trials recruiting participants with GRN and C9orf72 variants include:
The opportunities to participate in research are constantly changing. AFTD co-founded the FTD Disorders Registry to provide our community with a powerful tool to participate in research. Joining the Registry is the best way to learn more about FTD research participation while keeping your information secure and private. Visit the Registry's website for more information.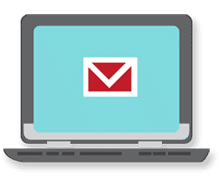 Sign up now and stay on top of the latest with our newsletter, event alerts, and more…