Advancing Hope #87: Participate in FTD Research
Participate in FTD Research
PLEASE NOTE: A key aspect of AFTD's mission is to stimulate participation in research. We do not take funding to publicize research opportunities, and we do not "endorse" or "approve" any study. Rather, we provide you with this information and encourage you to find out more as you consider whether these opportunities might be a good fit for you. 
There are many different research opportunities for people diagnosed with FTD, care partners, family members, and friends. Follow AFTD's Featured Studies page and consider enrolling in the FTD Disorders Registry to stay informed.
Participating in a research study lets you help to advance the search for effective FTD therapies, increase understanding of disease mechanisms, speed the identification of biomarkers to improve diagnosis and inform drug development, or promote the development of strategies to improve quality of life. This month we're highlighting three studies that are currently seeking participants:
A Study to Evaluate an Online Workshop for Caregivers of People Living with Frontotemporal Dementia in Rural or Farming Communities
Recruiting through 2022
Researchers at the University of California, San Francisco are inviting caregivers nationwide who live in rural or farming areas and care for someone living with frontotemporal degeneration or related dementias to participate in the Rural Dementia Caregiver Project.
In this project, researchers are offering a free online workshop called Building Better Caregivers that lasts six weeks. Thanks to a grant from the National Institute on Aging, there is no cost to caregivers for attending.
The workshops teach caregivers how to reduce their stress, take better care of themselves, and manage the changes in memory, behavior, thinking, or mood of the family member or friend they are caring for. Caregivers can access the workshop anytime (day or night), and can participate using a smartphone, tablet, or computer. Zoom and video capabilities are not required to participate.
Click here for more information and to see if you are eligible to participate in the study.
Assessing Motivations for Genetic Testing in Adult Neurodegenerative Conditions
The Motivations for Genetic Testing study seeks to learn what people consider when deciding whether or not to learn their genetic status, especially when considering clinical trial participation. To be eligible, participants must be at least 18 years old and be able to read English. They must be a blood relative of someone who has a neurodegenerative disease, and cannot have a diagnosis themselves.
Participation includes filling out a short online survey that should take 15 to 20 minutes.
The study aims to enroll 300 people, 100 of whom are at risk for FTD.
Click here for additional eligibility criteria and to get more information about participating in the study.
Adolescents' Experience of Parental Young-Onset Dementia
Recruiting from January 2022 through June 2022
Emory University is conducting a small study of adolescents who live at home with a parent with young-onset dementia (YOD).
The Idea
There are over 1.5 million individuals living with YOD in the U.S.
Few studies have highlighted adolescents' experiences of living with a parent with YOD.
Little is known about the details of these adolescents' lives, including their involvement in caregiving, how they navigate changes in family structure, and how their overall experiences shape who they are as individuals.
Purpose
The goal of this study is to describe the experiences of adolescents living with a parent with YOD and how their experiences shape their developing identities.
Your adolescent will be asked to complete a brief online questionnaire as well as a 60-minute interview via Zoom.
The interview is focused on understanding your adolescent's overall experiences, including their potential involvement in caregiving.
Your adolescent will receive a $25 Visa gift card for their participation.
Click here to access additional study information and eligibility requirements.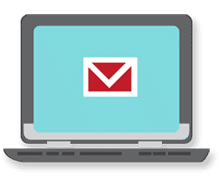 Sign up now and stay on top of the latest with our newsletter, event alerts, and more…