Advancing Hope #85: Participate in FTD Research
PLEASE NOTE: A key aspect of AFTD's mission is to stimulate participation in research. We do not take funding to publicize research opportunities, and we do not "endorse" or "approve" any study. Rather, we provide you with this information and encourage you to find out more as you consider whether these opportunities might be a good fit for you. 
There are many different research opportunities for people diagnosed with FTD, care partners, family members, and friends. For people with familial FTD, there are many rapidly emerging clinical trials for experimental therapies. Each study will pose different benefits and risks. For some studies, you may not be eligible for future trials once you participate. Learn about all of your research participation options before making a decision. Follow AFTD's Featured Studies page and consider enrolling in the FTD Disorders Registry to stay informed.
Participating in a research study lets you help to advance the search for effective FTD therapies, increase understanding of disease mechanisms, speed the identification of biomarkers to improve diagnosis and inform drug development, or promote the development of strategies to improve quality of life. This month we're highlighting a study that is currently seeking participants:
A Study to Evaluate Safety and Efficacy of TPN-101 in FTD
A Phase 2a Study of TPN-101 in Patients with C9orf72 ALS/FTD (Amyotrophic Lateral Sclerosis and/or Frontotemporal Dementia)
Transposon Therapeutics, Inc., is studying TPN-101 as a new experimental drug for frontotemporal dementia (FTD) caused by mutations in the C9orf72 gene.
The purpose of the study is to learn whether TPN-101 can reduce the damage to nerve cells and improve the symptoms of patients with FTD, when compared with a placebo.
Information about the study:
You will take an oral capsule of TPN-101 or a placebo once a day for 24 weeks.
There is a 60% chance that you will get TPN-101 and a 40% chance that you will get placebo.
After 24 weeks of treatment, everyone will get 24 weeks of TPN-101.
You will need to visit the study site 12 or 13 times over the year. Each visit will last between 2 hours and half a day.
Assessments will include medical examinations, blood tests, 3 lumbar punctures for collection of CSF during the full year of the study, and completion of questionnaires.
Learn more about this study, eligibility requirements and participating research sites by visiting the Featured Studies page on our website.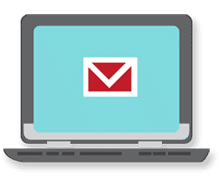 Sign up now and stay on top of the latest with our newsletter, event alerts, and more…