Advancing Hope #82 — Featured Study: Adolescents' Experience of Parental Young-Onset Dementia
PLEASE NOTE: A key aspect of AFTD's mission is to stimulate participation in research. We do not take funding to publicize research opportunities, and we do not "endorse" or "approve" any study. Rather, we provide you with this information and encourage you to find out more as you consider whether these opportunities might be a good fit for you. 
There are many different research opportunities for people diagnosed with FTD, care partners, family members, and friends. Follow AFTD's Featured Studies page and considering enrolling in the FTD Disorders Registry to stay informed.
Participating in a research study lets you help to advance the search for effective FTD therapies, increase understanding of disease mechanisms, speed the identification of biomarkers to improve diagnosis and inform drug development, or promote the development of strategies to improve quality of life. This month we're highlighting a study seeking adolescent participants:
Recruiting from January 2022 through June 2022
Emory University is conducting a small study of adolescents who live at home with a parent with young-onset dementia (YOD).
The Idea
There are over 1.5 million individuals living with YOD in the U.S.
Few studies have highlighted adolescents' experiences of living with a parent with YOD.
Little is known about the details of these adolescents' lives, including their involvement in caregiving, how they navigate changes in family structure, and how their overall experiences shape who they are as individuals.
Purpose
The goal of this study is to describe the experiences of adolescents living with a parent with YOD and how their experiences shape their developing identities.
Your adolescent will be asked to complete a brief online questionnaire as well as a 60-minute interview via Zoom.
The interview is focused on understanding your adolescent's overall experiences, including their potential involvement in caregiving.
Your adolescent will receive a $25 Visa gift card for their participation.
Click here for more information and eligibility requirements.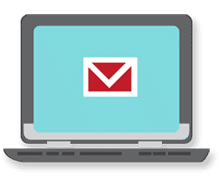 Sign up now and stay on top of the latest with our newsletter, event alerts, and more…