ADDF Chief Executive and Chief Science Officers Discuss Advancing Dementia Diagnoses  
Alzheimer's Drug Discovery Foundation (ADDF) Chief Executive Officer Mark Roithmayr and co-founder and Chief Science Officer Howard Fillit, MD, discussed advances in diagnostic methods for Alzheimer's disease (AD) and FTD in a recent interview with Yahoo Finance.  
Significant progress has been made in advancing diagnostic methods and treatments over the last few decades, giving hope for a cure. Thanks to efforts such as the Diagnostics Accelerator partnership — which is supported by ADDF, AFTD, and philanthropists such as Bill Gates and Jeff Bezos — efforts to advance diagnostics will only get stronger, they said.  
"[Philanthropists] put $50 million [into Diagnostics Accelerator] three years ago, another $50 million now, because there's new diagnostic tools we're right on the brink of," Roithmayr said. "Blood tests, eye tests, apps for your [iPhone] 14, if you want that, are just ahead of us now. So, hope around diagnostics, but there's also hope around treatment." 
Early diagnosis is important, especially as researchers learn more about prevention. Because of the increasing amount of research on biological aspects of FTD and AD, such as identifying biomarkers, dementia can be identified earlier, sometimes even before the onset of symptoms. 
"It's like measuring cholesterol to prevent a heart attack when people are in their 70s and starting a statin," Dr. Fillit said. "So, the model here is that we can detect this disease in the preclinical phase, and there are clinical trials now of anti-amyloid drugs, for example, that are in people who are pre-symptomatic. They're not symptomatic, but they have the disease based solely on the biomarkers." 
Research on treatments and interventions is rapidly advancing, and some could be realized within a generation or two, Roithmayr said.  
"If I were diagnosed with cognitive issues tomorrow, I could work with Dr. Fillit, work with the Alzheimer's Drug Discovery Foundation, and would have options," he said. "I have children in their early 30s. They will have prescriptions. I have a 17-month-old grandson and a four-month-old grandson. They will have protocols to follow. This is right in front of us right now." 
Signing up for the FTD Disorders Registry gives you the chance to contribute to ongoing FTD research to help bring diagnostics and treatments closer to being realized. Through the Registry, you can connect with trials recruiting participants, share your experiences with FTD, and keep up on the latest research news.  
For other ways to get involved, check out these studies seeking participants.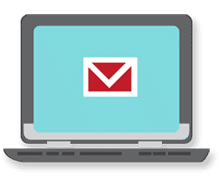 Sign up now and stay on top of the latest with our newsletter, event alerts, and more…