Add Your Voice to a Global Conversation on FTD
World FTD Awareness Week 2021 is fast approaching – it will be held September 26th through October 3rd.
In collaboration with World FTD United, AFTD is working to make sure that FTD stories from around the globe become part of a global conversation, designed to raise public awareness and foster connection and hope for all who face an FTD journey.
This year, World FTD United is asking all who have an FTD story to share it, for inclusion in a video that will be broadcast online in multiple time zones during World FTD Awareness Week.
Whether you are a person with FTD, a care partner, health professional, clinician, or researcher, we want to hear from you about how FTD has impacted your life, and how you're responding.
Click here to take part and share your story!
We encourage you to tell your story in a one- to two-minute video — click here for a guide to filming. You can also submit your story in writing.
To find out more about how to add your voice to our upcoming global conversation on FTD, click here.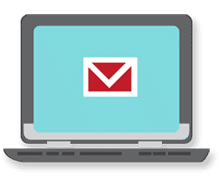 Sign up now and stay on top of the latest with our newsletter, event alerts, and more…