A Voice in the Fight Against FTD
"AFTD has allowed me and my family to have a voice and fight this disease. They provide much needed education and support, and there are so many opportunities to help. My work as a volunteer has given me a purpose in life to fight back against FTD."
Deb Scharper signed up to volunteer as soon as she found AFTD online. Her former husband, Tommy, had just been diagnosed with FTD after years of puzzling behavior, and she was ready to fight back.
She began by organizing support groups in the Midwest. From there she took on a volunteer leadership position. Today, her family organizes fundraising events to benefit AFTD, including an annual golf outing, and she often speaks publicly about her FTD experience.
Tommy now lives in a nursing home. "We suspect Tommy's dad had FTD as well," she adds. "So as a family, we participate in research that we hope will lead to the first approved FTD treatments, and a cure."
AFTD's work depends on thousands of volunteers, donors, and fundraisers like Deb and her family. Together, we raise awareness and educate more health professionals on best practices in FTD care. We answer more than 2,200 HelpLine inquiries each year,  and drive cutting-edge research through transformative partnerships with the Alzheimer's Drug Discovery Foundation, the Diagnostics Accelerator, and Target ALS.
We hope that you'll choose to support AFTD's work with a tax-deductible donation — helping our organization to bring a voice to thousands of families in the fight against FTD.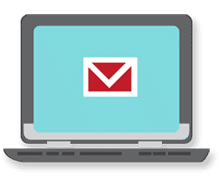 Sign up now and stay on top of the latest with our newsletter, event alerts, and more…