High School Basketball Players Honor Late Father Who Had FTD
Two high school basketball players in Connecticut dedicated their recent tournament run to their late father and coach, who lived with behavioral variant FTD (bvFTD).
Despite losing their 48-year-old father, Dan Graves, in February after he was diagnosed with bvFTD two years prior, Riley and Makenna Graves played in Connecticut's Class S state tournament in his honor.
"He wouldn't want us to stop playing for him," Riley said in a Mar. 10 article in the Journal Inquirer. "He'd want us to keep going and keep pushing."
Riley, a junior, and Makenna, a sophomore, told the Journal Inquirer that their father, as well as their mother Karen, were the primary reasons behind their involvement in basketball. Dan Graves coached their youth basketball and soccer teams when they were growing up and continued coaching the sisters before his FTD-related symptoms began to emerge two years ago.
"Before he got sick, he was like the best coach," said Makenna. "We all loved him. He was the fun coach."
The pair didn't hesitate to play in the tournament shortly after their father's death, citing that it was important to do so because it was what Dan would have wanted.
"He's been such a big part of our basketball growth ever since we've started playing. We know that from here, that's what he'd want us to do," Riley said.
Their fellow Bulldogs teammates rallied around the sisters following their father's death, including their coach, Frank Mensinger. "I think they're feeding off of his energy. I think they're leaving it all the court for him…They just want and feel his energy," he shared.
The Bolton Bulldogs were unable to move forward in the tournament following their 48-42 loss to Thomaston High School on Mar. 14.
Read the full Journal Inquirer article here.
Pictured above: Makenna (left) and Riley Graves of Bolton High School girls basketball team. Credit: Adam Betz/Journal Inquirer.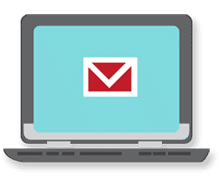 Sign up now and stay on top of the latest with our newsletter, event alerts, and more…